Welcome to BiblioGarden: Lessons from a PYP Librarian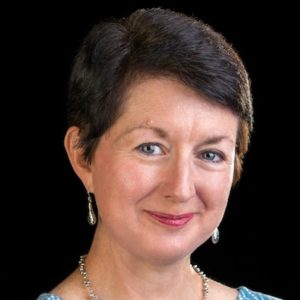 For the past twelve years, I've been a practicing school librarian at international schools in both Germany and the United Arab Emirates (UAE).  As a newcomer, I found a tremendous amount of help regarding policies, standards, pedagogy, vendors, collections, tech tools, and library management software, but virtually nothing practical in terms of how to best engage children and provide a rock solid learning experience when students come to the library.  There seems to be very little in terms of a lesson bank within the collective PYP Library world.
This website has grown from several requests to share what I have learned as well as my desire to make a starter curriculum available to new PYP librarians.  Because curriculum is tailored to fit each school's unique patron base and cultural environment, there are still plenty of adjustments for individual librarians to make.  However, I believe that there is enough that can be shared to give new or less experienced librarians a head start on lesson planning while learning their roles and building their libraries.
Moving to the Middle East has allowed me to benchmark and compare notes with a greater number of international school librarians and I am convinced that we would all benefit from the ability to share our expertise with one another.  Although I have begun this site, my hope is that others will contribute their lesson plans, design of learning environments, and guided student experiences so that our students are best supported in their learning.  As I prepare to go live with this site in February, 2018, I'll have approximately 130 complete lesson plans online.  However, the target is closer to 180 lesson plans by May, 2018.
Because I have worked exclusively within in IB curriculum, my site is geared for librarians who are also working within the IB's PYP framework.  However, I am not affiliated in any way with the IBO and the IBO does not endorse this site or any of my work.
My intent is for this site to be practical and hands on.  Structured around Units of Inquiry, I hope that visitors to the site will be able to review lesson plans within a Unit of Inquiry framework and find material that will improve their own teaching librarian practice.  Please note that most of the site was prepared before AASL released their new standards for learners, librarians, and libraries.  Thus, when I tie to AASL standards, all references are to The 21st Century Learner.  Standards references will be updated over time as I come to work with and understand the new standards.
Too many school librarians in the field today focus on books instead of children.  21st century librarians should be primarily concerned with supporting and enriching students' education, not warehousing books.  Teaching should be transdisciplinary with lessons tied both to the literacy program and Unit of Inquiry content.  Lessons and activities that happen in the library should never be treated as a "stand alone" or "single subject."  Too many accreditation teams enter a library and ask about holdings, but successful library programs are not built on numbers of books.  Successful library programs are built on the same principles that make great classrooms; meaningful teaching and learning in an authentic framework.
I believe that we can learn from one another and would like to share what I have learned as a PYP Librarian in hopes that doing so will help others create wonderful learning experiences and amazing libraries for their students.  I am convinced that I have the best job in the world and I am wildly enthusiastic about each new day in the library.
Thank you for stopping by and for your interest.  If you know a PYP Librarian who could use a few ideas, please send them to this site.  Together we are growing modern literacies in students around the world.  There is no better, more fulfilling, or more exciting work.
Thank you to the teachers and leadership at both the International School of Stuttgart (ISS) and GEMS World Academy (GWA), Dubai.  It has been a pleasure and honor to work at both schools and learn from the children and teachers there. Finally, thank you to John Cunningham, my husband, and Daniel Gildersleeve of Gildermedia.  Both have worked tirelessly to keep this site on track and looking good.  I am deeply indebted to both of these fine men for their expertise and counsel.
Your Friend in the Library,
Miss Betty, February 2018
-Dubai, UAE